P.E.A.R.S.
Pediatric Emergency Assessment Recognition And Stabilization
Fee: $200.00 HST Incl
1 Day Certification class (Valid for 2 years)
PEARS Course Scheduled Times - 9:00 am to 5:00 pm
TBA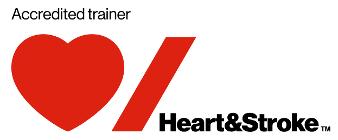 Pediatric Emergency Assessment Recognition And Stabilization (PEARS)
The PEARS Provider Course prepares healthcare providers caring for pediatric patients with foundational skills to assess, recognize, and participate in the initial management of respiratory and/or cardiovascular emergencies and cardiopulmonary arrest. Active case-based instruction will be used to teach students to provide appropriate lifesaving interventions within the initial minutes after response until the child is transferred to an advanced life support provider.
Course Prerequisite : All participants regardless of profession and prior certifications must have a valid Heart and Stroke Foundation BLS certification taken within 12 months of the PEARS course start date.
To register for one of these courses please note the course code number and click on the red button below.
Contact us if you would like to book a private class.
We can book private classes for your group in our office or,
we can also provide On-Site Training at your location.
Class sizes vary by course.
TM The heart and / Icon on its own and the heart and / Icon followed by another icon or words are trademarks of the Heart and Stroke Foundation of Canada used under license.
© Copyright Beat 2 Beat Training Associates 2017-2021