Pediatric advanced life support
PALS
New Provider (2 day)
Course Fee: $350.00 (includes HST)
PALS Course scheduled times: 9:

00 am to 5:00 pm.
Monday & Tuesday December 4th & 5th - Course # c-954579
No Public January 2024 Session
Saturday & Sunday February 24th & 25th
No Public March Session
Saturday & Sunday April 6th & 7th - Course # c-978970
Re-certification (1 day)
Course Fee: $275.00 (includes HST)
PALS Renewal Course Scheduled Times - 9:00 am to 5:00 pm
No Public January 2024 Session
Friday February 23rd, 2024 - Course # c-978960
Sunday March 17th, 2024 - Course # c- 978968
Monday April 8th, 2024 - Course # C-978971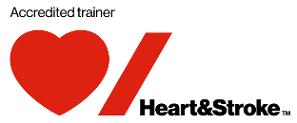 Pediatric Advanced Life Support
Length of Course: New Provider 2 Days, Renewal 1 Day Prerequisite: All participants regardless of profession and prior certifications must have a valid Heart and Stroke Foundation BLS completed within the last 12 months. You will need to bring your results of your pre-course assessment with you to the first day of class. Pediatric Advanced Life Support (PALS) is a video-based, Instructor-led, advanced course, that focuses on a systematic approach to pediatric assessment, basic life support, PALS treatment algorithms, effective resuscitation and team dynamics to improve the quality of care provided to seriously ill or injured children, resulting in improved outcomes. The Heart and Stroke Foundations PALS Course offers: The latest resuscitation science for improved patient outcomes Enriched course content, including simulations, state-of-the-art 3-D animations, video scenarios and thought-provoking examples of real pediatric emergency cases, engaging students in robust dialogue and confirming their understanding of the educational material they have received.
Enhanced features that provide course flexibility, by allowing instructors to incorporate local protocols into their training, while still ensuring that all learning objectives are met.
To register for one of these courses please note the course code number and click on the red button below.
Contact us if you would like to book a private class.
We can book private classes for your group in our office or,
we can also provide On-Site Training at your location.
Class sizes vary by course.
TM The heart and / Icon on its own and the heart and / Icon followed by another icon or words are trademarks of the Heart and Stroke Foundation of Canada used under license.
© Copyright Beat 2 Beat Training Associates 2017-2021