heartsaver cpr aed
Cost - $ 60 HST Included Approx 4 hrs.
Contact Us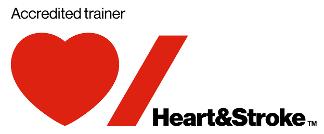 Heartsaver® CPR AED
Heartsaver® is the Canadian standard in CPR and AED training. This straightforward, yet comprehensive, course provides you with the skills and confidence to respond to a cardiac arrest at home, in public or at work.
Cardiac arrest can happen to anyone, at any age, at any time. It is a life-threatening emergency, but by using skills you will learn through the Heartsaver® CPR AED course, you can double or even triple the person's chance of survival.
This course is for people with limited or no medical training. Upon successful completion, you will receive a course completion card in CPR and AED to meet job, regulatory or other requirements.
To register for one of these courses please note the course code number and click on the red button below.
Contact us if you would like to book a private class.
We can book private classes for your group in our office or,
we can also provide On-Site Training at your location.
Class sizes vary by course.
TM The heart and / Icon on its own and the heart and / Icon followed by another icon or words are trademarks of the Heart and Stroke Foundation of Canada used under license.
© Copyright Beat 2 Beat Training Associates 2017 - 2021