advanced cardiac life support
ACLS
ACLS Course Scheduled Times -
9:00 am to 5:00 pm
New Provider - 2 DayS

Course fee - $350 HST included
Monday & Tuesday January 22nd & 23rd, 2024 - Course # c-978956
Saturday & Sunday February 10th & 11th, 2024 - Course # c-978959
Saturday & Sunday March 2nd & 3rd, 2024 - Course # c-978967
Thursday & Friday April 18th & 19th, 2024 - Course # c-978979
Renewal - 1 Day

Course Fee - $275 HST Included
Saturday December 16th - Course # c-954580
Sunday January 21st, 2024 - Course # c-978955
Friday February 9th, 2024 - Course # c-978957
Friday March 1st, 2024 - Course # c-978965
Saturday April 19th, 2024 - Course # c-978981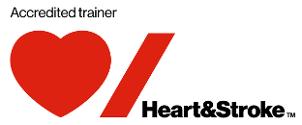 Advanced Cardiac Life Support
Length of Course: New Provider 2 Days, Renewal 1 Day
Prerequisite: All participants regardless of profession and prior certifications must have a valid Heart and Stroke Foundation BLS completed within the last 12 months prior to the ACLScourse start date.
A CPR course from another provider such as Red Cross or St John is not acceptable. You will need to bring your Heart and Stroke Foundation number as well as the results of the pre-course assessment with you to the first day of class. (ACLS) is a video-based, Instructor-led, advanced course, builds on the foundation of basic life support (BLS) skills. It emphasizes the importance of continuous, high-quality CPR and takes healthcare provider training to the next level- highlighting the importance of high-performance team dynamics and communication, systems of care, recognition and intervention of cardiopulmonary arrest, immediate post-cardiac arrest, acute dysrrhythmia, stroke, and acute coronary syndromes. The Heart and Stroke Foundation ACLS Course offers: The latest resuscitation science for improved patient outcomes Realistic scenarios, simulations, and animations depicting rescuers, teams, and patients Course and content flexibility for Heart and Stroke Foundation Instructors and students, including adaptability to local protocols.
To register for one of these courses please note the course code number and click on the red button below.
Contact us if you would like to book a private class.
We can book private classes for your group in our office or,
we can also provide On-Site Training at your location.
Class sizes vary by course.
TM The heart and / Icon on its own and the heart and / Icon followed by another icon or words are trademarks of the heart and Stroke Foundation of Canada used under license.
© Copyright Beat 2 Beat Training Associates 2017-2021