Donna Wells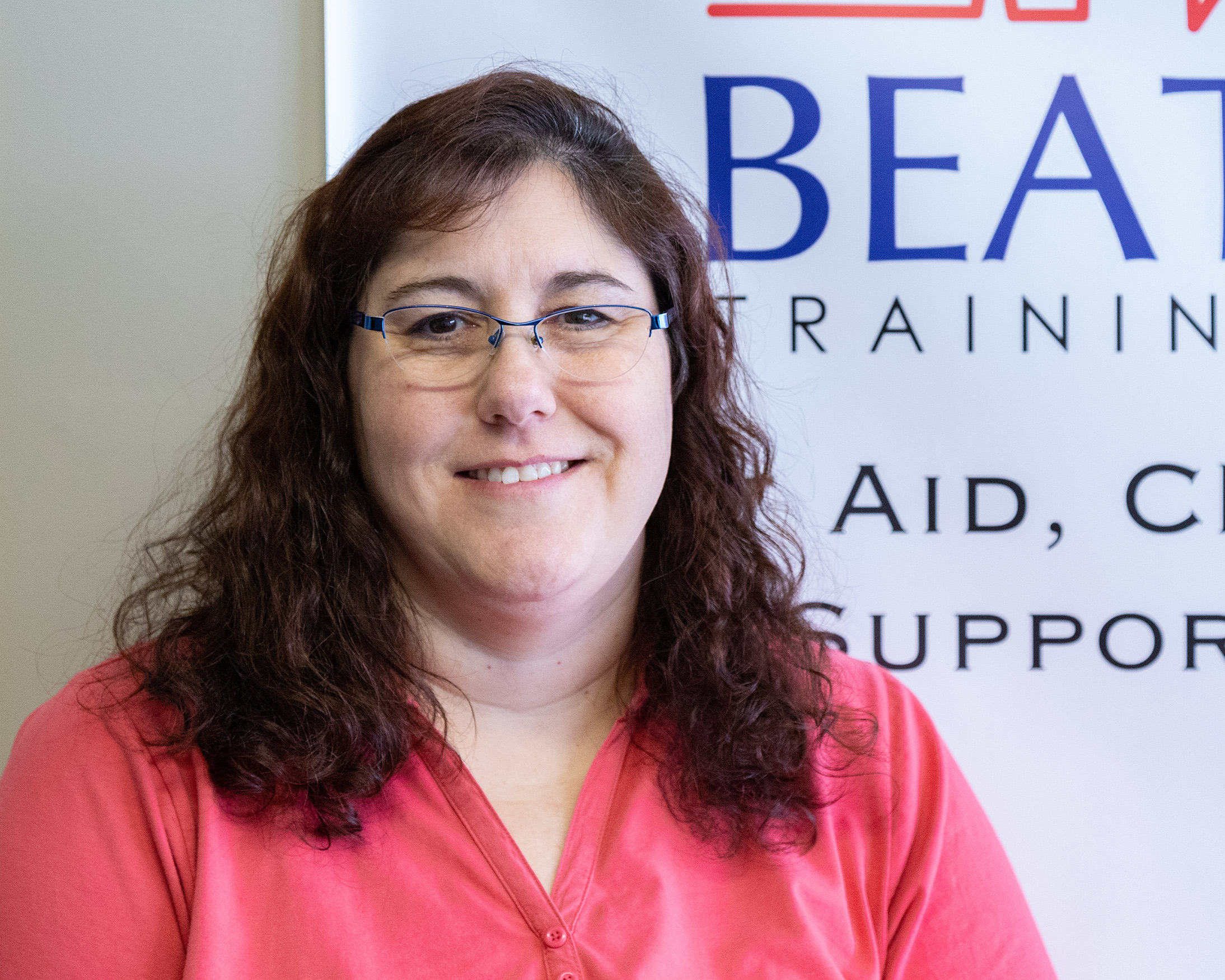 Donna Wells has been nursing in the Waterloo Region for the past 16 years in various acute care, community & long-term care settings. Her passion for cardiac nursing led her out of the ER full time3 years ago, into cardiac catheterization post-op recovery. Weekend shifts in various ER's throughout the province keep her skills and knowledge of front-line care up-to-date.
Donna's enjoyment for teaching led her to return to her Alma mater of Conestoga College as a clinical instructor in the collaborative Baccalaureate program. Donna teaches for McMaster University in the undergraduate nursing program. Donna teaches First Aid, BLS, ACLS, PALS and PEARS through the Heart and Stroke Foundation. She also teaches ENPC & TNCC through the Emergency Nurses Association. Her sense of humor helps maintain a fun filled, relaxed learning environment for all.
Antonie Mulder (www.bclsguy.com)

Antonie is a registered nurse with vast experience in a variety of healthcare settings such as emergency/trauma care and air ambulance spanning over 3 decades. Years of working as a flight medic/RN internationally have afforded Antonie a wide variety of skills and knowledge. Antonie teaches critical care issues to health professional with humorous and interesting stories that highlight the content and make the information unforgettable.
Antonie has been providing high quality Emergency Cardiac Care Courses to Regulated Healthcare professionals. He has been teaching Basic Life Support & Advanced Life Support courses for the past 16 years throughout Ontario.
Corey Hoare
Emergency nursing and trauma care have been Corey's specialty for over 20 years. Corey has a repertoire of fascinating stories from working as a trauma nurse for nearly 3 years along the border in Texas. Following this, Corey returned to Waterloo Region where he has been working as an emergency nurse. These experiences have given him a deep appreciation of the complex differences between the Canadian and American healthcare system and the implications of this on professional practice.
Learning cardiac rhythms, EKG interpretation and emergency nursing are Corey's primary focus of teaching. Recently, Corey headed a review of local triage practices which has ignited an interest in this area for him. Practical tips & tricks mixed with humor liven the experience for both novice and experienced learners alike. Corey is a Basic Life Support instructor through the Heart and Stroke Foundation.
Julia O'Brien
Julia is an advanced practice nurse with a background in Emergency room nursing and Clinical education in undergraduate nursing programs. Julia has a wealth of experience in navigating community supports when working in the Geriatric Emergency field. Julia offers small group N95 mask fit testing and training for health care professionals and students in the Cambridge area. Julia will also travel to provide on-site testing when requested with discounted rates for students. For more information or book your mask-fit testing, visit her website at: http://www.nurseeducator.ca
Patsy Tonin
Patsy has led a distinguished career in the pediatrics field spanning decades. Currently she serves as a clinical educator at Cambridge Memorial hospital in the Women & Children's Health/Inpatient Surgery Unit. Committed to lifelong learning, Patsy undertook her BScN graduating in 2011 with academic distinction. Patsy has been offering Neonatal Resuscitation education in Waterloo Region since 2012. See the upcoming dates on our courses page, contact Patsy directly at: p2tonin@gmail.com to arrange your registration.
Matthew Wells
Matthew is an industry expert with knowledge and experience in both transportation and home inspection. During his career in transportation, he has been a strong advocate for safety. Multiple appearances in the provincial truck driving championships attest to his knowledge & technical skills. Matthew is formally trained as a home inspector through Conestoga College. Practical experience and a large family network in the construction industry inspired Matthew to focus on safety courses for the construction industry. Through the Heart and Stroke Foundation, Matthew is a First Aid and Basic Life Support instructor.